Butterfly Coloring Card for Life-purpose & Self-worth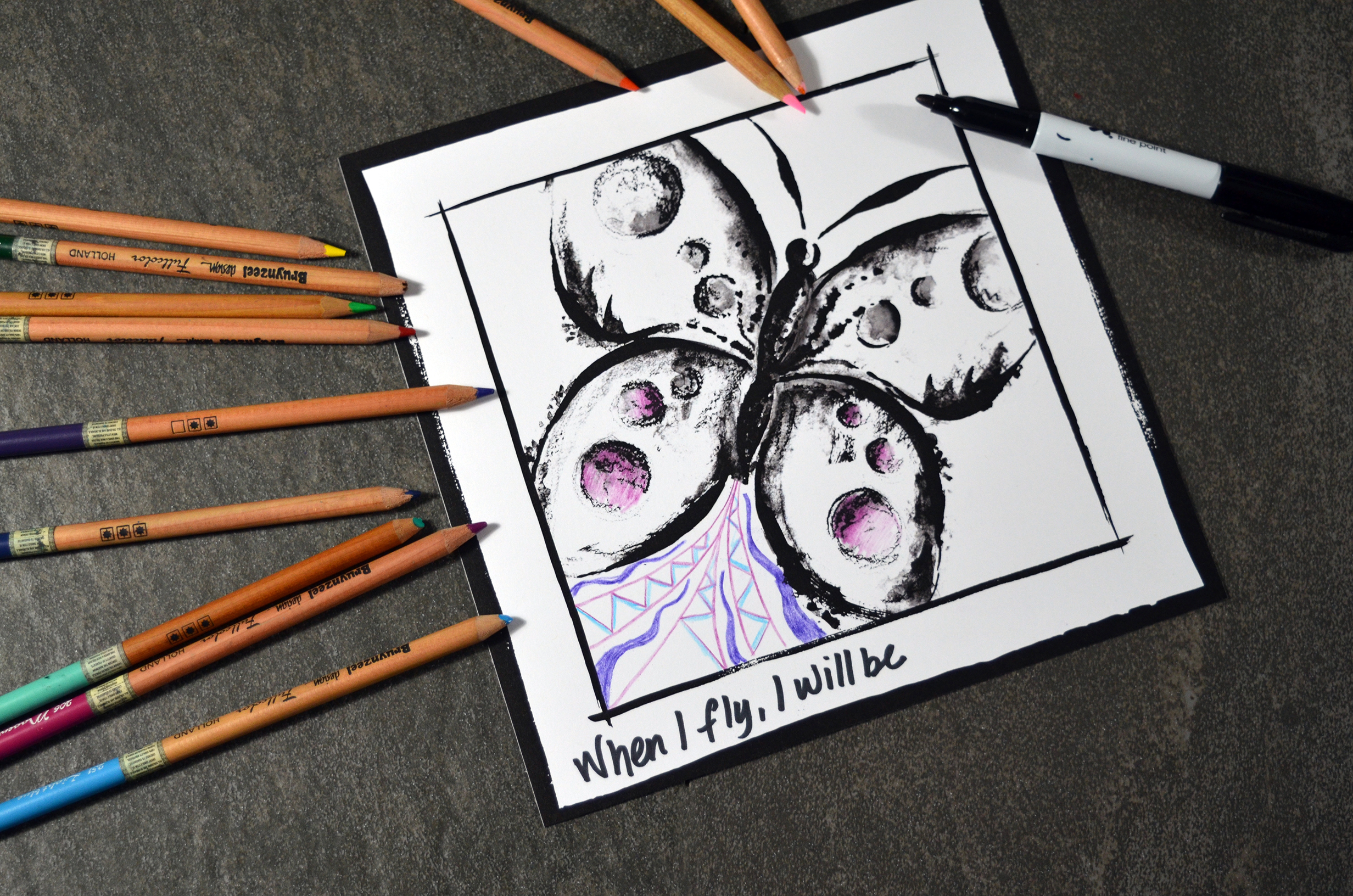 Butterfly Coloring Card for Life-purpose & Self-worth
"Butterfly Coloring Card for Life-purpose & Self-worth" Original art COLORING card with space for self-reflection on back, envelope, seal, label.

COLOR the front, then around the OUTER BORDER, write about how you can "Show your True Colors"

ON THE BACK: Explore areas where you need transformation to show your true colors. Discuss how you have found positive things coming out of negative things that have happened in your life OR create your own writing or poem on the back!
"Butterfly Coloring Card for Life-purpose & Self-worth" Original art COLORING card with space for self-reflection on back, envelope, seal, label.

PERFECT FOR: Life Purpose & Self-Worth, Love & Forgiveness, Patience & Waiting, Anxiety & Stress

DETAILS:
• printed on super thick 130# recycled cover
• embossed silver foil seal included
• mailing label included
• space for personal message
• signature black, square envelope
• archival quality
• 8.25 x 8.25″
• fits large Atlas Signature Frames (BUY HERE)
• MAILING? You will need 2 forever stamps or $1 stamp. (BUY HERE)

FRONT: Original art in Black and White: "I Will Keep You In Perfect Peace" Art Flow Workshop Edition, Watercolor, charcoal, ink. By Sarah Teresa Nelsen.

BACK TEXT: The butterfly • A caterpillar cannot fly until it moves through the darkness, trusting that the end result will transform him into something beautiful. Once a caterpillar is in his dark cocoon (chrysalis), he uses the special fluid surrounding him to fuel the unique energy required to form his wings. Just before he emerges, the brilliant colors of his wings become visible. His new form emerges with wings soft and wet. The tired butterfly rests for a little while as his wings dry, and then he is ready to fly.

©2018 Atlas Art Press llc. This card cannot be printed, copied, or reproduced for any purposes.

** It is important to note that colors may vary on different computer monitors. **